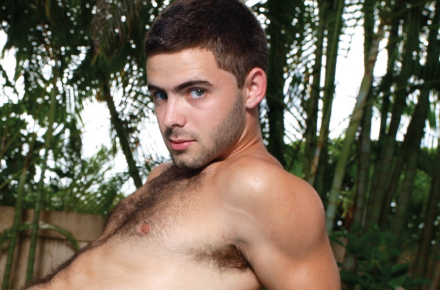 When I first stumbled across a scene featuring Josh Long I had to grasp my imaginary pearls in shock. He is one hot, furry little sex animal! Josh Long recently popped up in a scene from High Performance Men titled "The Wet Cub." They wrote, "Since Josh told us that he loves all things outdoors, we decided to shoot him in a pool and from the moment he hit the water we knew we made the right decision. Josh has the perfect amount of body hair covering his chest and stomach, a full manly bush around his beautiful cock and plenty on his furry tight ass too!" You can follow him on Twitter @XJoshLong. Some of the images in today's gallery are NSFW and intended for those 18 years or older.
Follow The Man Crush Blog on Twitter | Facebook | Google+ | Tumblr
Click on thumbnails to view larger images.