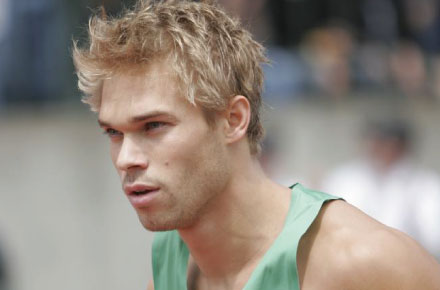 Last week when ABC News broke the story on uniforms for the USA Olympic team was being made in China, they had a comment from track star Nick Symmonds. I mean, the story was important and all but I found myself rather beside myself after seeing how outrageously good looking Nick Symmonds is! Nick is from Boise, Idaho and specializes in the 800 meters and 1500 meters distances. I think he looks outrageously good looking, though his bleached blond era definitely had me wanting to run a few meters myself. You can read more about Nick by visiting his website www.nicksymmonds.com or follow him on Twitter @NickSymmonds.
Follow The Man Crush Blog on Twitter | Facebook | Google+ | Tumblr
Click on thumbnails to view larger images.