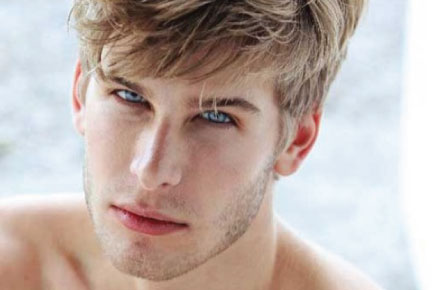 It was a photo shoot of Christopher Blom Salomon by Paul van der Linde that got my attention. It was the juxtaposition of this clean-cut, blond hottie surrounded by very urban graffiti and concrete that I found to be rather attractive and irresistible. Christopher is 6'2″ tall, has blond hair, blue eyes and beyond crush worthy and outright adorable. Christopher is Dannish and has been in the U.S. modeling scene since 2010 yet he still seems rather underground and unknown. Look at him! We need to change that quick. For now, we'll simply have to objectify him and crush on the few photos there are of him online.
Follow The Man Crush Blog on Twitter | Facebook | Tumblr
Click on thumbnails to view larger images.