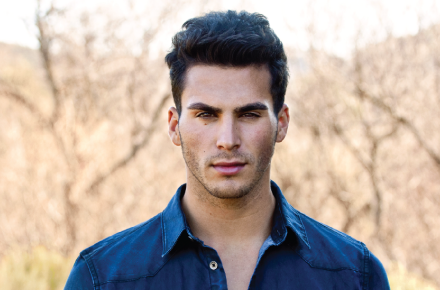 You all know by now how much I crush on and adore model Richie Nuzzolese. He is, after all, the 2011 Man Crush of the Year. So our reigning crush is making his first appearance on the blog for 2012 in this awesome photo shoot by photographer Ruel Lee. Now, I love Richie and his usual gratuitous display of skin but I've always thought that the mark of a true model was one that looked good half naked and with clothes on. This shoot reminded me a bit of Brokeback Mountain in some shots with the very naturey-scenery but the backdrop keeps all the attention on Richie's natural hotness and attractive features.
You can follow Richie on Twitter @RichieNuzzolese, become a fan by liking his Facebook page or by visiting his website richienuzzolese.com. You can also see more of photographer Ruel Lee's work on his Facebook page www.facebook.com/thegoldenruel or on his website http://www.theruel.com.
Follow The Man Crush Blog on Twitter | Facebook | Tumblr
Click on thumbnails to view larger images.