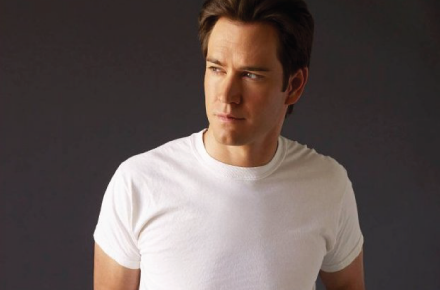 Sit down boys and girls, we're about to have a little chat about a fantasy/dream I had the other night. Lock the kids up, turn out the lights, this is my Madonna "Sex" book moment. Ahem. The other night I had this dream that I was in bed with Mark-Paul Gosselaar. That's right, Mr. Zack Morris himself. It was when Mark-Paul had longer, brown hair and it was neatly tied back and I'll just say he was "comforting" me in bed. Let's end on that cliffhanger note.
Really, as a child of the '80s, it should come to no surprise that Mark-Paul is one of my longstanding crushes. I grew up watching Saved by the Bell. I've seen every episode that featured Mark-Paul; from the "Miss Bliss" years through the college years, television movies and even his guest appearance in the New Class. I was always envious of Kelly and those other losers that followed her before they finally married. Either way, this man has only gotten better over the years. He's starred on NYPD Blue, Commander-in-Chief and Raising the Bar. Now he's on TNT's Franklin & Bash where he plays a bit of a bad boy. Best part of his new role? He shows skin. LOTS of it. Oh, he just redefined "Zack Attack" for me.
Mark-Paul unfortunately just went through a divorce (cue audience awwwe) so hey, if you need a shoulder … or something else … to cry on, call me up! You can follow Mark-Paul Gosselaar on Twitter @MP_Gosselaar.
Follow The Man Crush Blog on Twitter | Facebook | Tumblr
Click on thumbnails to view larger images.
[nggallery id=66]