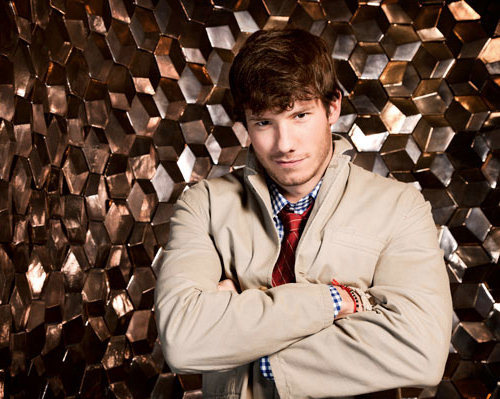 So, last Wednesday I tuned in to the premiere of MTV's The Real World: Las Vegas and have to say never have I been so bored by a Real World premiere than I was with this one. The cast is so dull; all they're doing is crushing on one another. Let's not even get started on Michael who seems sorely out of place as if he wandered onto the set by mistake. Another complaint – where's the resident gay? I know what many of you will say: there is one! And he's today's crush.
Dustin Zito's this season's quasi-gay. You've probably heard or have read a lot about Dustin's questionable past. Long story short, he sort of did porn in the past. He's had his tongue on another guy's penis. You see, Dustin used to be a part of FratPad. In case you aren't aware of what FratPad is, it's this gay porn version of  The Real World where these fit college-looking guys prance around a house doing lots of queer things. Sometimes they play with one another. So, I still feel cheated because Dustin is more of a gay-for-pay than he is a full-fledged rainbow flag-waving member of the pink party.
Dustin is from Rayne, LA, and MTV has coined him as a Southern gentleman of the house. He grew up with a bi-polar, drug-addicted mother and an abusive step-father. After graduating from high school Dustin moved to Los Angeles and joined the FratPad house. He, and his bio insist however that he's straight and that he uses his Southern charm to woo the ladies. However, Google his FratPad name "Spencer" and you'll see that he's at least licked a penis. Follow Dustin on Twitter @dustinzito. If you'd like to see some uncensored pics of Dustin from his "porn" past when he moonlighted as Spencer at FratPad, check out our Tumblr page throughout today for photos of him.
Follow The Man Crush Blog on Twitter | Facebook | Tumblr
And a few pics for those curious of Dustin's pre-Real World career: